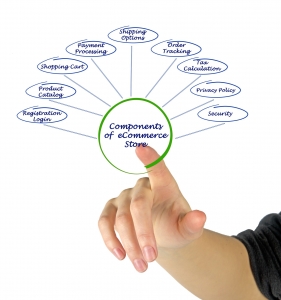 Idependent Quality Assurance (QA) verification of components and integrated solutions is a business imperative as a majority of retailers implement package e-commerce solutions.

Online enterprises have to address several challenges -
Usability: Online shoppers are goal-oriented. They exit e-commerce websites immediately if they cannot find the products in their shopping list.

SECURITY: RETAIL WEBSITES MUST COMPLY WITH REGULATIONS AND PROTECT ONLINE SHOPPERS FROM IDENTITY THEFT
Performance: The number of online transactions fluctuates daily and it increases dramatically during the holiday/ shopping season.
Bugclick e-commerce testing and validation services enable enterprises to manage the growing volume of e-commerce business with higher availability and scalability, and enhance the online shopping experience. Our domain-specific customized solutions, based on QA expertise in e-commerce, provide cost-effective implementations that accelerate the validation cycle.
In addition, our performance, security and usability testing prevent security lapses such as identity theft and ensure efficient load handling to enhance the shopping experience of customers.